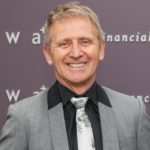 Peter Vanzwan
FCPA, Partner – Peter is a Fellow of the Society of CPAs with over 40 years' experience in the fields of accounting, management and taxation compliance. Having founded the Vanzwan practice in 1981, Peter has created an extensive and ever-expanding professional network, with the vision to improve the accountant-client experience.
Peter enjoys most sports however, he is most passionate about Newcastle United FC from the English Premier League. Peter is an avid skier and spends most of his winter weekends skiing at the Thredbo resort.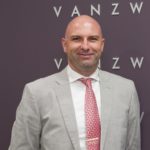 David Boucher
​FCPA, Partner – David joined the Vanzwan Accounting Plus team in 2001 with a managerial background, quickly establishing himself as a qualified CPA. David became a partner in the firm in 2004, specialising in management accounting and dealing with large to small business clients.
David's enthusiasm for his family and motorsports comprises a large part of his personality. On and off the track, he aspires to maintain his reputation as the flamboyant Frenchman!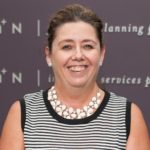 Penny
Office Manager – Penny has worked for Vanzwan Accounting Plus for over 30 years. With extensive administration knowledge and experience Penny currently fulfils the role of Office Manager, ensuring the smooth running of the firms' day to day operations. Primarily managing and directing the office staff.
Penny's' knowledge of our client base, tax rules and regulations, adherence to professional/legal frameworks is invaluable. 
Outside of the office Penny's passions include cooking and home design.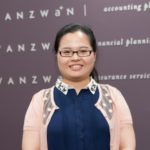 Xiaoling
CPA, Accountant – Xiaoling joined the Vanzwan Accounting Plus team in September 2011 as an administration officer. After graduating with a Masters in Professional Accounting from the ANU, Xiaoling successfully complete the CPA Program in 2014. 
Xiaoling specialises in the taxation compliance of Self-Managed Superannuation Funds, also performing returns for Companies, Trusts, Partnerships and Individuals. 
Outside of work Xiaoling enjoys music, shopping, travelling and meeting new people, but primarily spending time with her daughter.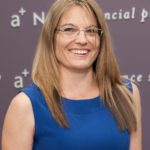 Tiahn
Accountant – Tiahn joined the Vanzwan Accounting Plus team over 15 years ago, initially in the role of receptionist, then bookkeeper and now as an accountant. Tiahn recently completed a Bachelor of Commerce degree, with a major in Accounting at the University of Canberra. Tiahn has a passion for soccer, both as a player and as a coach, playing at the top level within the ACT, winning the title of ACT Female Coach of the year in 2009, and had the honour of attending the National Football Federation of Australia awards ceremony in Sydney that same year.
Tiahn's free time is spent enjoying the beautiful game, being with her family and ensuring some time is set aside for shopping!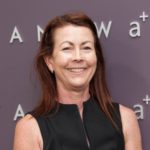 Sinety
Accountant – Sinety join the Vanzwan Accounting Plus team in 2010 as a bookkeeper with 15 years' experience. Since joining the team Sinety has completed a Bachelor of Commerce degree with a major in accounting at the University of Canberra in 2013.
​Since completing her degree Sinety has moved more into the taxation and auditing sphere within the office. 
​Outside of work Sinety enjoys adventure, highlighted in reaching the summit of Mount Kilimanjaro in 2015. Sinety also enjoys baking and any time that she can get to the coast!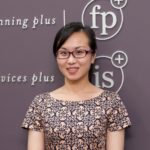 Erica
Erica joined the Vanzwan team in September 2013 in the role of administrative assistant. After previously working in Sydney for 2 years, she was most pleased to be able to put her skills to good use in Canberra. Erica has a bachelor's degree in Accounting and has commenced working toward her CPA.
​Outside of work, Erica enjoys being out in the Aussie sun with her family and friends and aspires to travel the globe.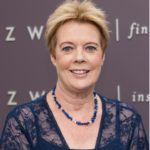 Anne
Receptionist: As Vanzwan Accounting Plus's receptionist Anne has been working in the finance sector for over 40 years with excellent customer relations experience, providing a professional and personal service as the first point of contact within the office.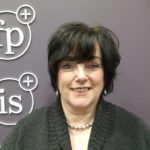 Maria
Maria joined the Vanzwan Accounting Plus team in Sept 2015 with over 30 years' experience in Retail Management and most recently 4 years working in the health and rehab industry.
 In her personal time Maria enjoys live concerts, music, good movies and spending time with her family.
Farren joined the Vanzwan team in January 2019, and enjoying the challenge of learning new skills in the role of administrative assistant within the accountancy firm. She has taken to the role well and is enjoying her time in the office.

In her personal time Farren enjoys horse riding and spending time with her pets. She is also a seasoned traveller, having both lived and travelled extensively.