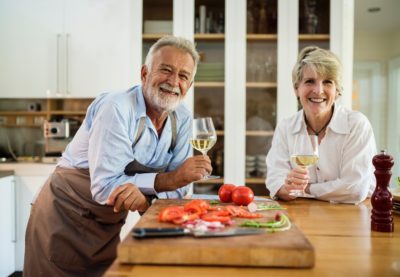 There are currently over 597,000 Self-Managed Superannuation Funds in Australia and that number is on the rise.'Self-Managed' means that people within the fund (the trustee's) choose where and when their assets are invested.Self-managed super funds require yearly financial reports and tax returns and all paperwork needs to be audited. Vanzwan Accounting Plus will transform this paperwork nightmare into a painless exercise for you.Important Note: fees associated with the accounting side of your super fund can be claimed as an expense of the fund!
Here are some common questions that we can help you to answer…
​How much will I need in my superfund to comfortably enjoy my retirement?

How can I best utilise the funds available to me?

How difficult is it to establish a superfund for myself / my partner and I?

What are the benefits of running my own fund?

What are the legalities of contributions made to the fund by myself or employer?

Can my SMSF be used to purchase property?

What is meant by "in-house asset", "sole purpose test", "arm's length"?

How can I best utilise salary sacrifice?

What are the most suitable investment choices for my fund?

How do I set up a new Self-Managed Super Fund?

How much superannuation should I have to make a SMSF viable
You may have other questions or concerns and we will personally guide you to ensure your superannuation fund serves you well. Self-managed funds give you control over your assets and essentially help you control your future, most often paying less fees and leaving more of your money to work for you and your trustee's. Retirement is a very important stage of life and we want to help make sure that yours is as comfortable as possible. Whether your retirement is just around the corner or further down the track, the time to make your money start working in your interest is now. 
Your Investment Strategy
​The fund trustees must have a written investment strategy which addresses…
the investment objectives of the fund

the risk associated with the funds investments

how the fund will allocate its assets

Liquidity and Cash Flow requirements

Suitable diversification of the funds investments